Overview

Reviews (1)

Comments
Easy CCI Alerts
The Commodity Channel Index (CCI) is an oscillator that is often used by forex traders to identify oversold and over bought conditions much in the same way as the RSI or Stochastics.
How it Works
The idea behind this indicator is simple, we wait for price to reach an extreme (overbought or oversold) and then trade when price appears to change direction in the hope of catching a move out of the area.
Buy signals - The indicator waits for the CCI to become oversold (a value below -100). The indicator notifies you when the CCI moves back above the -100 line.
Sell signals - Sell signals occur when the CCI becomes overbought (a value above +100) and notifies you when the value crosses back below +100.
When combined with trend analysis this strategy offers some promising results however you may notice extended periods of drawdown. To combat this, you can use other indicators or price action to improve your entries.
This indicator will save you many hours in the markets giving you more time to cherry pick the best entries to trade. The indicator works in the background and draws arrows on the chart when a trading opportunity is identified.
Inputs
CCIPeriod - The period of the CCI indicator being used (the default is 14).
Send_Email - The indicator will send a notification by email.
Audible_Alerts - Standard notification via the MT4 'Alert' window including sound.
Push_Notifications - The indicator will send a push notification to your smartphone via the MetaTrader 4 iOS/Android app.
Tips
Configuration for Email and Push notifications can be configured by going to 'Tools' and then 'Options'.
Results appear to be improved when trading inline with the dominant trend.
For best results, always use additional analysis to compliment any indicator.
You can control the timeframes that are being monitored by the indicator using the visualization tab (only timeframes that are selected will be monitored).
Buyers of this product also purchase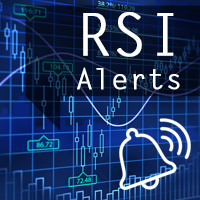 Easy RSI Alerts
Luke Kendall
The Relative Strength Index (RSI) was developed by J. Welles Wilder and is a momentum oscillator that identifies overbought and oversold conditions. It is also a popular choice for many traders helping them find entries into the market. How it Works The simplest way to use the Relative Strength Index is to wait for an overbought or oversold condition and then enter into a trade when the RSI indicates that price is resuming in the dominant direction of the trend. Buy signals : For the first con
30 USD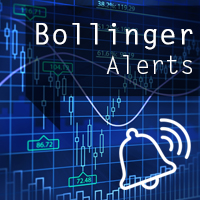 Bollinger Band Alerts
Luke Kendall
Bollinger Bands are volatility bands plotted two standard deviations away from a simple moving average. Volatility is based on the standard deviation, which changes as volatility increases and decreases. The bands expand when volatility increases and narrow when volatility capturing 85%-90% of price action between the upper and lower bands. How it Works Knowing that the majority of price action is contained within the two bands we wait for price to break out of either the upper or lower band a
30 USD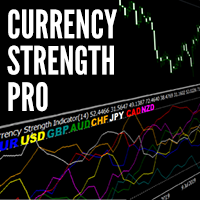 Currency Strength Pro
Luke Kendall
The Currency Strength Meter is the easiest way to identify the strongest and weakest currencies in the market. It works by applying clever calculations to 28 Forex pairs to establish which currencies are the driving force behind price action. By trading strength against weakness, we can greatly increase our chances of success and find some of the highest probability trends to trade. Technical Information The strength meter uses the relative strength meter which is applied to all 8 major curren
30 USD