Overview

Reviews (1)

Comments (9)
Investor EURUSD EA
Investor EA Day Trading Robot
This EA is intended for EURUSD use on H1 chart. In fact it doesn't work profitable on any other charts or time frames.
It is fully automated trading robot, with only a few user settings to allow new traders to use it.
It uses price action and mathematics to calculate the best possible place to enter the market.
Investor EA is easy on the CPU, memory, your Broker's server and on your internet bandwidth.
This EA usually close the positions on the same day it's opened, but sometimes holds open positions for days.
Investor EA is an automated trader with 1 open position at a time.
It is not a frequent trader. In average, it makes 1 - 2 trades per week. While holding an open position does not open another one, except when averaging.
Investor Expert Advisor opens Market Orders always with Stop Loss and Take Profit. Your profit is protected with auto profit lock.
It operates mainly in the London trading session. Actually 5am - 1pm GMT. This EA works best with brokers with GMT+2 server time.
Trading Robot Features

Pure Price Action and Maths
Profit protection
No scapling
Not Indicator based algorithm

Easy use
Easy on the computer
Easy on the Broker
No special Broker needs
No VPS needs
Account protection
Hidden Stop Loss - In case you believe in Stop Loss Hunting
User Settings:
GMT_Offset - default is 2. Set your Broker's Server Time if it's different.
MagicNumber - Unique number to this EA.
Lots - default 0.01
AutoMoneyManagement - default is true, which overrides Lots. If it is false, trade size will be Lots.
AccountPercentToRisk - default is 5. If AutoMoneyManagement is true AccountPercentToRisk calculates your Trading size. Maximum risk allowed by the Robot is 20% of your Free Margin.
Stop_Loss - default is 126
Real_Stop_Loss - default is 120. This hidden from the Broker.
Take_Profit - default is 120
MaxSpread - default is 2. The Robot will not open positions, if the current spread is greater than the set maximum.
Slippage - default is 1. The Robot will not open positions, if the price difference is greater than the set maximum.
ECN - default is true. The Robot will send Stop Loss and Take Profit values to the server after the position is opened. Set it false if your Broker is not require it.
Auto_ProfitLock - default is true. Advanced calculation of empiric profit levels.
Buyers of this product also purchase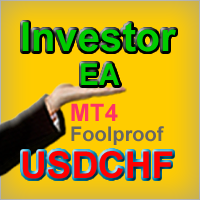 Investor USDCHF EA
Attila Moricz
Investor USDCHF EA Trading Robot This Trading Robot is intended for USDCHF use on H1 chart. In fact it doesn't work profitable on any other charts or time frames. It is fully automated trading robot , with only a few user settings to allow new traders to use it. It uses price action and mathematics to calculate the best possible place to enter the market. Investor EA is light on the CPU, memory, your Broker's server and on your internet bandwidth. This EA usually close the positions on the s
30 USD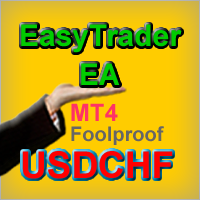 Easy Trader EA
Attila Moricz
Easy Trader EA Day Trading Robot This EA is created for USDCHF use on H1 chart. In fact it doesn't work profitable on any other charts or time frames. It is fully automated trading robot , with only a few user settings to not confuse new traders. It uses price action and mathematics to calculate the best possible place to enter the market in the direction of the current short term trend. Indicators used in Auto Profit Lock calculations. Easy Trader EA is easy on the CPU, memory, your Broker'
40 USD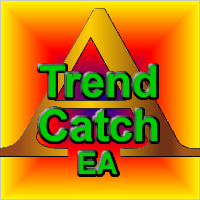 A Trend Catching EA
Attila Moricz
This EA is a straightforward low risk trader. Place the EA to a 1 Minute EURUSD chart and that's it. It operates in the London trading session. Actually 5am - 2pm GMT. This price action robot place a buystop or sellstop order when suits. When the stop order executed, the robot begin to track it's progress and close the position at the right price. Only one position at a time with stop loss. The stop orders expire in 18 minutes. It is a fully automated trading robot , It works without any user in
70 USD