Pivot level 1410, resistance 1420 - 1426 - 1436, support 1400 - 1394 - 1384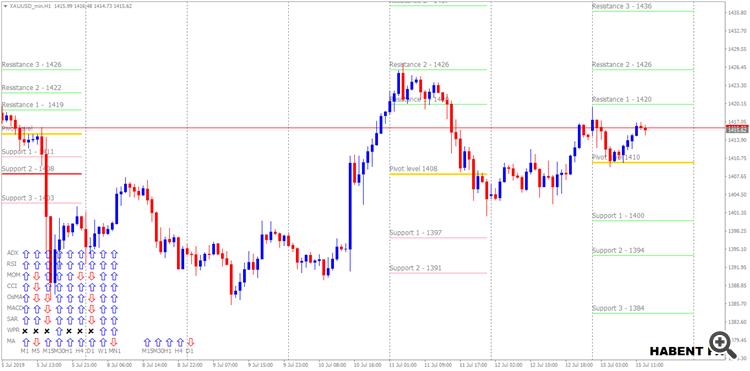 Hard Sales After Data / 1394 Significant Support Level / Daily Change -1.06%
Gold prices were pulled back sharply after the employment and inflation data from the US side. On the other hand, although he compensated for some of his losses after Powell's statements, he closed the day with a decrease of 1.06%.
When we look at the OnsAlt contract in the Futures Options Market in August, the commodity contract that made the opening of the fourth day of the week at 1420.00 level made the first half of the day influenced by the pricing of OnsAlt in the global market. It closed the day at 1417.95 with a change of 0.41% compared to the previous day's close. For commodity contracts, upward levels will be 1429-1424-1400 important resistance points, while downward movements should be followed by 1407-1402-1398 levels.
Google translation was used!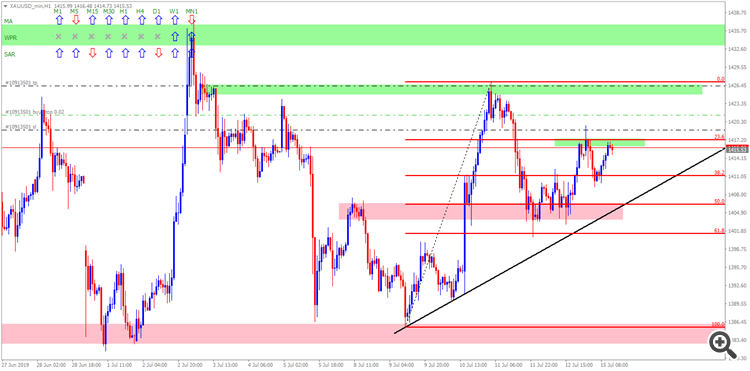 Telegram | Instagram | twitter