Pivot level: 1397, Resistance: 1403 - 1407 - 1413, Support: 1391 - 1388 - 1382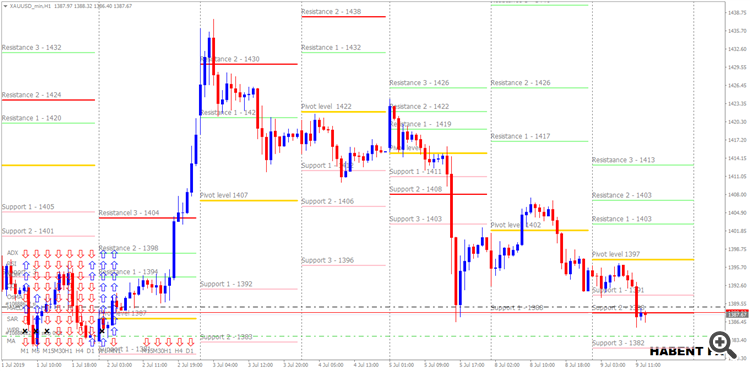 Withdrawal Under Ounces Continued / 1388 Significant Support Level / Daily Change - 0.25%
Gold Prices had hard sales as the Non-Farm Employment data announced on the last trading day of the past week exceeded expectations. During the week, we saw that gold prices continued to retreat before Powell spoke.
When we look at the OnsAlt contract in the Futures Options Market in August, the commodity contract, which opened at 1410.00, followed a buyer-weighted course throughout the day. It closed the day at 1405.85, a change of 0.26% from the close of the previous day. For the commodity contract, there will be 1412-1410-1407 important resistance points at the upstream levels and 1403-1400-1397 levels that we should follow in the downward movements.
In the four-hour chart, the daily pivot of the precious mine, which is below the moving averages, may bring resistance levels to 1403 - 1407 - 1413 on 1397. 1391 - 1388 - 1382 supports can be followed in the fall.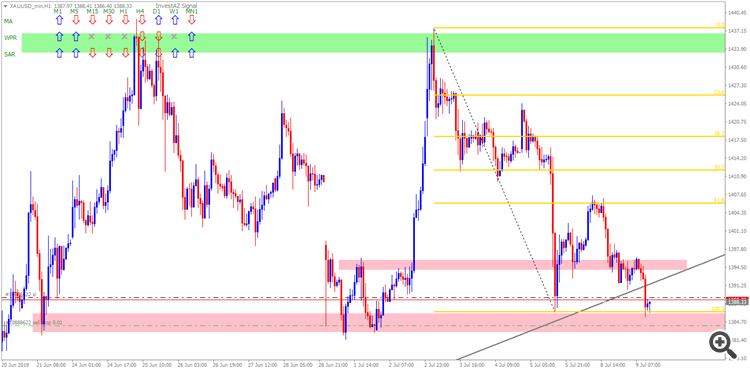 Google translation was used!