In the hourly chart, the daily pivot of the precious mine, which is below the moving averages, may come up with resistance levels of 1394 - 1398 - 1404 on 1387. 1381 - 1377 - 1370 supports can be followed in the fall.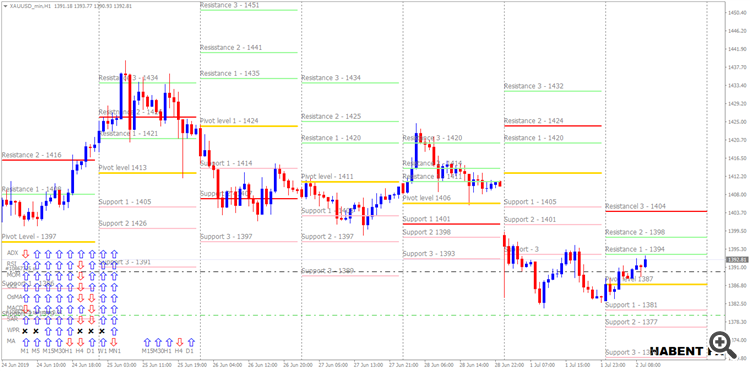 Gold Retreated Against the Dollar / 1404 Significant Resistance Level / Daily Change -1.83%
Following the G-20 Summit, Gold had experienced a serious withdrawal after the US indices experienced a record rise. With the sales coming in gold prices, we can say that the withdrawal continues.
US side
In the Euro Area