In the hourly chart, below the moving averages, resistance levels of 1352 - 1356 - 1362 may be raised on the daily pivot 1346 in the precious mine. 1340 - 1336 - 1330 supports can be followed in the fall.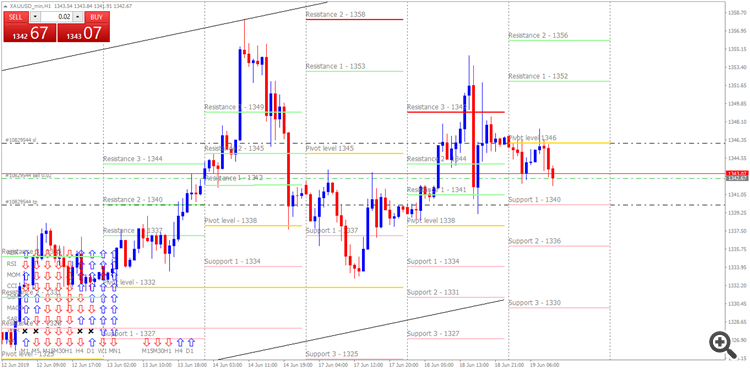 Gold Prices at Major Resistance Levels / 1362 Major Resistance Level / Daily Change 0.52%
Gold prices have returned from the peak of the last 14 months, with strong data recently. Today, while the Fed's decision is expected in global markets, investors turned to gold before uncertainty. Gold prices continued to rise.
US Markets
in the UK