Five years historical data of Bitcoin US Dollar (BTCUSD) from two established trustworthy exchanges. Just ten exchanges reporting over $1 million average volume per day on CoinMarketCap have actual volume according to Bitwise Asset Management. Recent research by Bitwise presented to SEC claimed 95% of reported Bitcoin spot volume is fake. Bitstamp, Coinbase, Poloniex, Kraken, Gemini and Bitfinex are among those listed having actual volume.

The historical data used can be downloaded free and is formatted for Metatrader to be easily imported into the terminal.

Real volume for both currencies of the pair is included.

Each file contains volume values with and without digits (eight).

For use of US Dollar volume in the MetaTrader terminal delete the unused other volume columns from the file(s). If using Bitcoin volume no need to edit as it is the first volume column, the other volume columns are ignored. The file links are listed below and contain the data of 1M, 5M, 15M, 30M, 1H, 4H and 1D timeframes for each exchange separately.

On the following charts are examples of volumes profiles created with the data provided.

Bitcoin US Dollar (BTCUSD) Volume Profiles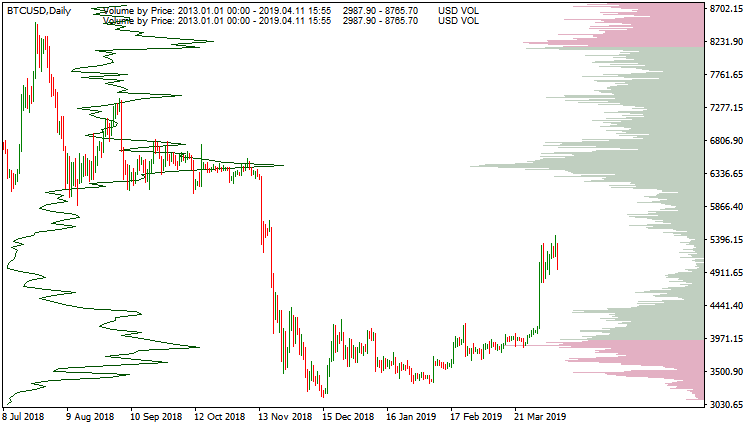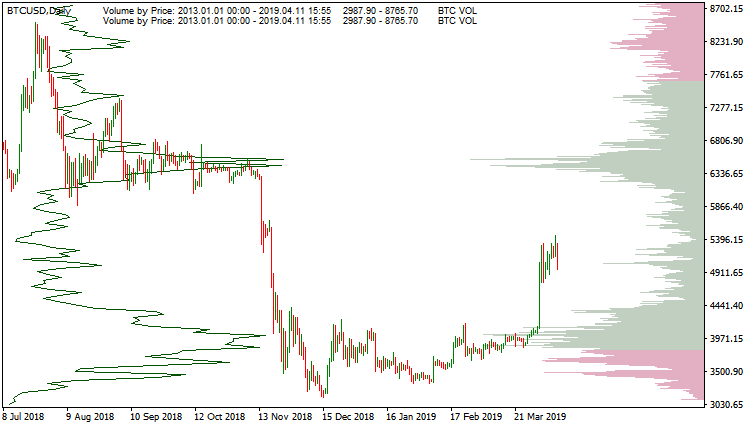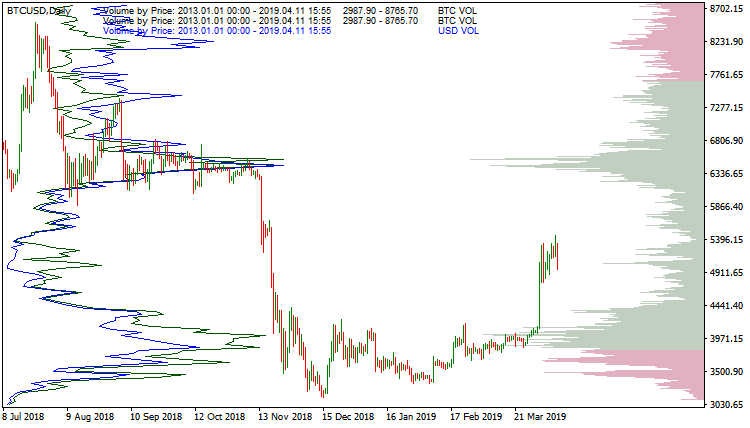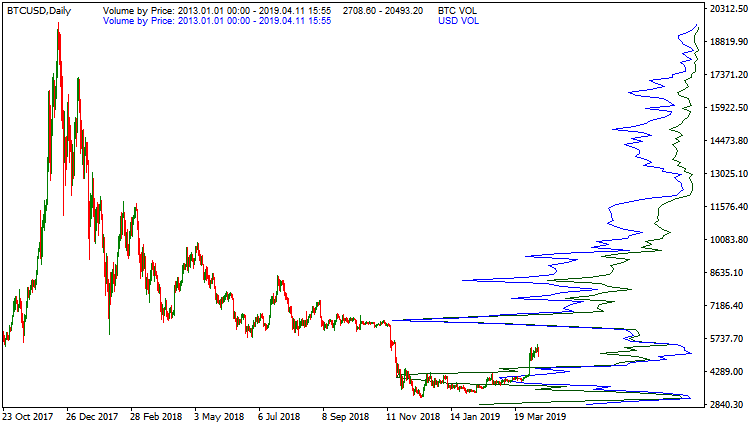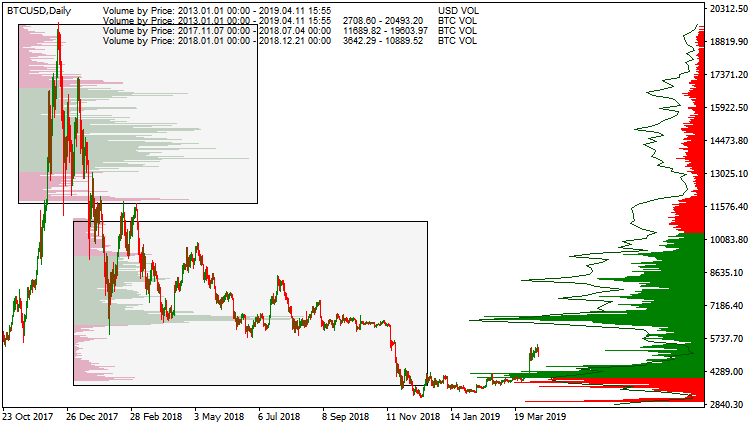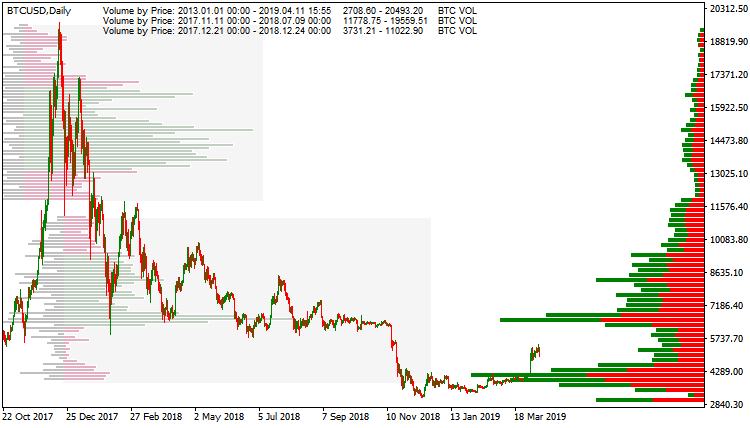 Download Bitcoin US Dollar (BTCUSD) Historical Data


https://archive.org/download/Bitcoin_US_Dollar_BTCUSD_Historical_Data/BTCUSD_bitstamp.zip

https://archive.org/download/Bitcoin_US_Dollar_BTCUSD_Historical_Data/BTCUSD_coinbase.zip
Available at MetaTrader Market

Download now:
► Synthetic Volume Data - Price Volume Indicators

► High Probability Analysis to Identify Price Reversal and Movement - Price Volume Indicators
► Tick Volume and Real Volume - Price Volume Indicators
► Aggregrated Future Contract and Stock Real Volume with Forex and CFD's - MT4 & MT5
► Introduction - Volume by Price Indicator

► Examples - Volume by Price Indicator