What Is VPS?

VPS (Virtual Private Server) is a service whereby the user is provided with a so-called virtual private server. Virtual server emulates the operation of the standard physical server. This physical server has several virtual servers configured on it which share its resources.
Working with VPS gives you a number of great benefits:
All tasks related to the server maintenance are taken care of by the VPS provider;
Provider ensures the 24/7 uninterrupted operation of the system;
User can access and use the system from anywhere in the world, only having a computer and Internet access.
In the present-day world where continuous operation of trading terminals and the ability to access and control your trading account are essential, VPS is widely used among traders in the financial markets. VPS is currently provided by a whole lot of companies, including brokerage firms.

The VPS market development has given rise to a separate line, Forex VPS, which is associated with the provision of virtual servers specifically for trading in the financial markets. Traders who use Forex VPS gain the following benefits:

VPS comes with pre-installed MetaTrader 4 and MetaTrader 5 terminals;

Trading terminal is always on, thus ensuring continuous operation of your Expert Advisors;
There is no need to keep your computer turned on;

Trading terminal can be accessed and used from anywhere in the world, only having a computer and Internet access;
Your trading process is independent of power failures, problems the provider may be experiencing or speed of your Internet connection.
With a vast number of providers available, it is often hard to choose the right one, especially as a novice. After all, it is important to have a provider that is reliable, able to provide high quality technical support and sufficient computing resources for every system copy and, last but not least, adequately priced.
This article introduces a provider that strives for high quality provision of Forex VPS services - Fozzy Inc.

About Fozzy Inc.

Fozzy Inc. is a U.S.-based company that was founded by hosting industry professionals as a part of Webzilla Group. Webzilla is one of the world leaders in physical web hosting services with offices across the globe in USA, Netherlands, Luxembourg and Singapore and over 1 Tbps backbone connection. For reference, the Internet channel between New York and London averages 15 Tbps.

One of the advantages of Forex VPS by Fozzy Inc. is the fact that its servers are located at the same site along with a number of well-known brokerage firms. Network delays between the client terminal and broker trade server are therefore almost brought to naught. Average ping value to trading servers of some well-known brokers located in Europe comprises 1-20 ms. As a comparison, the average delay from a home PC located in one of CIS countries to the same servers comprises 50-200 ms.
Below is the Forex VPS service specification:
Free Connection
Operating System: Microsoft Windows Server 2003/2008
Daily Backup
Total Disc Space: 20 GB
Disc Space Required for OS: 13 GB
Max CPU Frequency: - 1100 MHz
Guaranteed/Maximum RAM - 512 MB/1024 MB
Unlimited Bandwidth
Connection Speed: 1 Gbps
Price per Month: EUR 19.95; Price per Year: EUR 215
For a reasonable price, you get a reliable system with sufficient number of computing resources for the operation of the MetaTrader 4 and MetaTrader 5 trading terminals.

How to Order Forex VPS?

Getting started with Forex VPS is a snap. It only takes a couple of minutes to place an order on the official website http://fozzy.com/ru.
After clicking on the link you will see the relevant service already selected and added to the shopping cart. Choose a payment period, currency (EUR or USD) and press "Continue".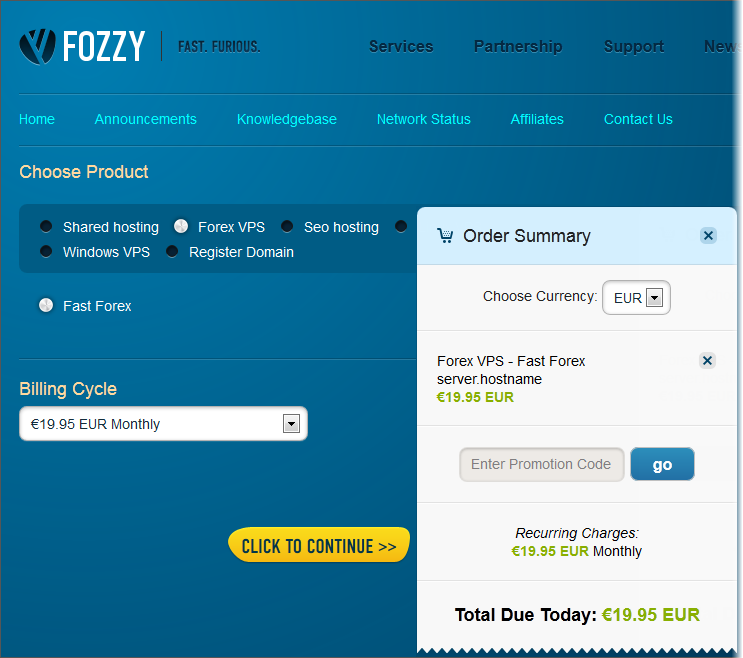 You will then be requested to provide some personal details: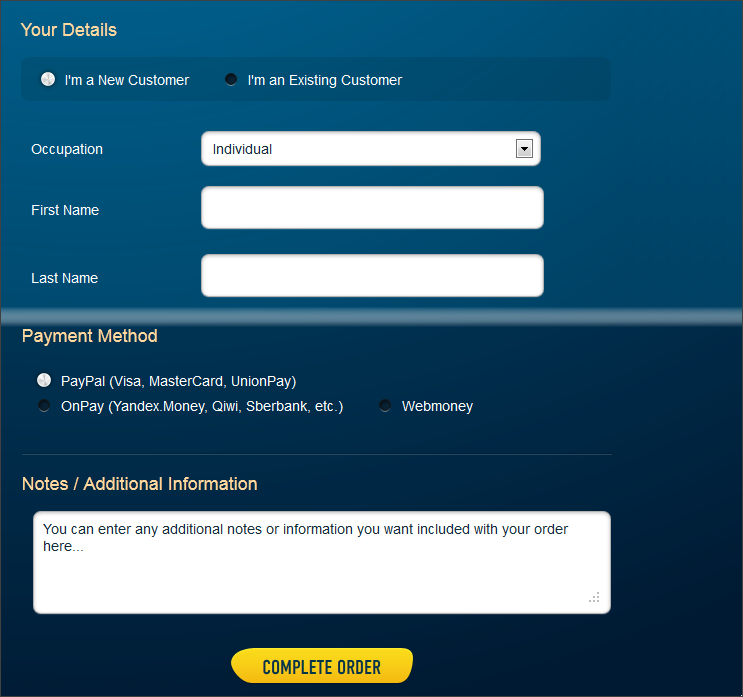 and pay for the service using any payment method convenient to you - PayPal, Visa, MasterCard, WebMoney, etc. Following the payment, an email will be sent to the email address you specified when placing the order containing your server access details and connection manual.
Starting the Server

Before you connect to the server, it will need to be started via a Self-Service Portal: https://hv.fozzy.com. The link will take you to the authorization window in the Virtual Machine Manager. Your login and password are provided to you in the registration email.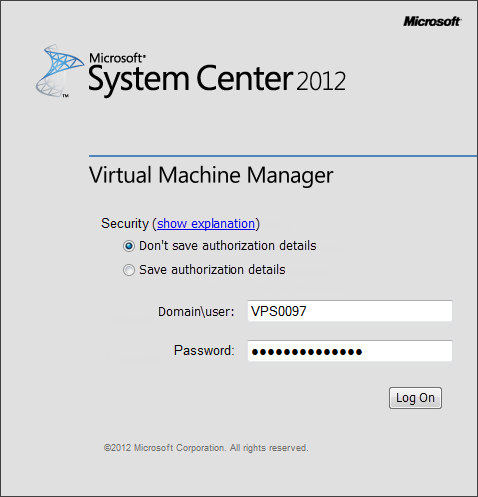 Once authorized, select your server and press "Start" on the right side of the page. The server will start in a few minutes.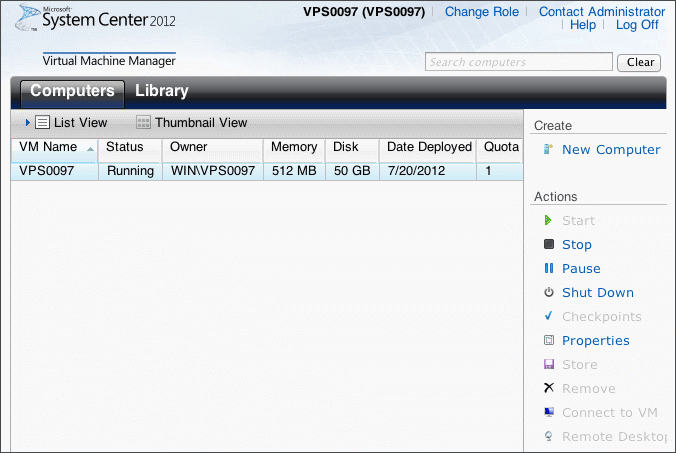 Connecting to Your Forex VPS

For MS Windows-based computers, connection to Forex VPS can be made using Remote Desktop Connection. In the Start menu, select All Programs -> Accessories -> Remote Desktop Connection.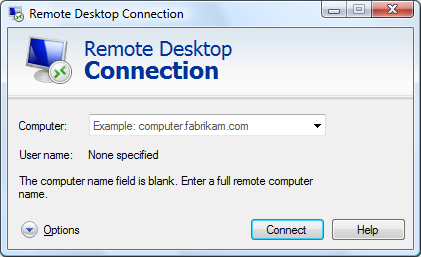 Enter your Forex VPS IP address in a pop-up window. IP details can be found in the registration email sent to you right after you made the payment.
If you want to upload files to your Forex VPS, such as your MetaTrader settings, Expert Advisors or indicators, click on Options, go to the Local Resources tab and press More.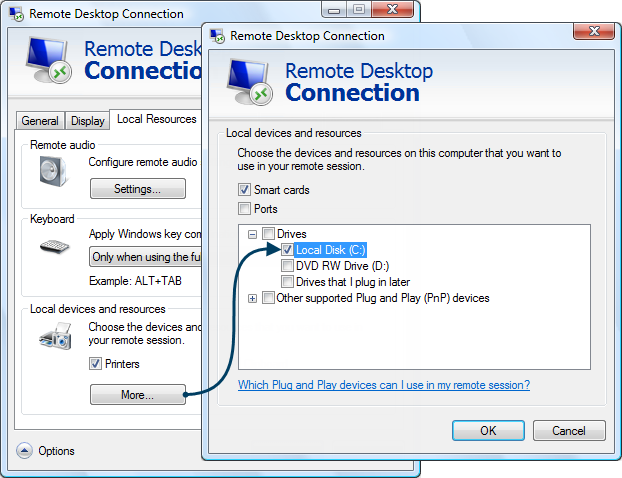 Select a local disc drive(s) where you store data required to be used in a Remote Desktop session and click OK. The disc drives selected will appear in your Forex VPS once connection with it is established by clicking the Connect button.
MacOS users may remotely connect to Forex VPS through a free Remote Desktop Connection client.
Users of devices running iOS and Android can connect using any program that supports Remote Desktop Protocol (RDP).
Once connected, an operating system log on window will appear. Enter "Administrator" as a user name and your password provided to you in the registration email.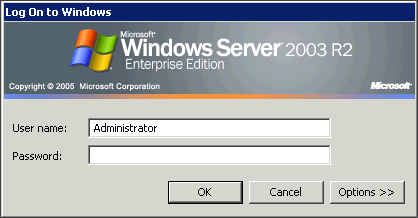 Pre-Installed Programs

Forex VPS is a virtual server with the server operating system Windows Server 2003 or 2008 pre-installed. Using Forex VPS is the same as using a standard computer.
The list of programs pre-installed in the operating system includes MetaTrader 4 and MetaTrader 5 (as configured by MetaQuotes Software Corp. and not associated to any broker). If you need to connect to a certain broker, you can:

either download and install the relevant configuration of MetaTrader from your broker website via a browser pre-installed in Forex VPS. Installation process is just like on a standard computer.
or upload configuration files, Expert Advisors and indicators from your computer to MetaTrader pre-installed on the server. Simply copy the necessary files from your local disc drives to VPS (instructions on how to make local disc drives available for a Remote Desktop session have been set out above).
Click My Computer on the desktop, find the connected local disc drive and open a folder that contains MetaTrader files and data. For example, for MetaTrader 4, that would be "\Program Files\MetaTrader 4\config". Copy all configuration files to "C:\Program Files\MetaTrader 4\config\" replacing the files where necessary.
If you want, you can copy the Expert Advisors to [MetaTrader 4 Installation Directory]\Experts or [MetaTrader 5 Installation Directory]\MQL5\Experts.
You can now start the MetaTrader client terminal by clicking on a respective desktop icon and get down to trading.
System Language

English is the original user interface language in MS Windows. If you want to change the user interface language, click on the Start menu and go to Control Panel -> Regional and Language Options. A window will open where you select the second tab - Languages and specify the necessary language in the drop-down list further below: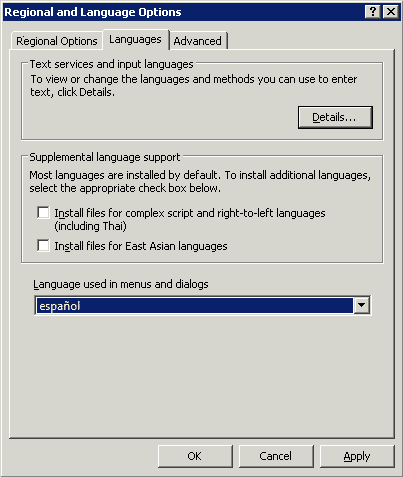 In the same window, click on the Details button, then press Add and select the language of your choice (for example, Spanish):

Apply all changes in all previously opened windows by clicking OK. Now go back to the Regional and Language Options window and open the Advanced tab. Select the required language (in our example, Spanish) in the drop-down list and click OK.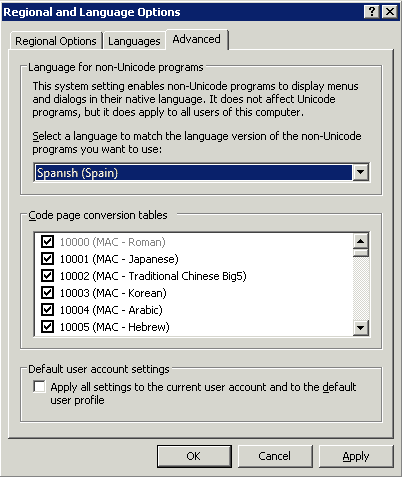 As soon as you click OK, you will be asked to restart the system. Confirm by clicking Yes.

As a result, the server will be restarted and your connection to it will be lost. You will have to reconnect to the server in a few minutes. And the user interface language will change to the language you selected.
Server Shutdown

Your Forex VPS can be shut down or restarted, if necessary, for example in order to install MS Windows updates. We recommend that you regularly install updates as advised by the system, thus greatly increasing its security and reliability.
To shut down the server, click Start - Shut down and specify the server shutdown reason in the Comments box before clicking OK.

Get Yourself a VPS

If you have already heard of the VPS technology and wondered how to find the right provider and get started, stop procrastinating and do it now. With Forex VPS by Fozzy Inc. your use of the virtual private server with the pre-installed MetaTrader terminal will be fast and convenient.

The servers of Fozzy Inc. are located at the same site along with a number of well-known brokerage firms giving an extra edge to your automated trading strategy. You can get a ready-to-use VPS with pre-installed MetaTrader 4 and MetaTrader 5 terminals right now. Click on the button to make a quick order on the official website of Fozzy Inc.!

Translated from Russian by MetaQuotes Software Corp.
Original article: https://www.mql5.com/ru/articles/595