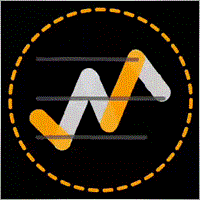 nein

Erfahrung

4

Produkte

29

Demoversionen

0

Jobs

0

Signale

0

Abonnenten
"Einführung in die Planung unserer Vision und Mission"
FOREXinstan.com ist ein führendes Team erfahrener Analysten und Softwareentwickler, die sich auf die Entwicklung fortschrittlicher Expertenalgorithmen und unterstützender Indikatoren, allgemein bekannt als TOOLS, für professionelle Krypto-Forex-Händler spezialisiert haben. Wir verstehen die Herausforderungen, mit denen Händler in der dynamischen und komplexen Welt des Krypto-Forex-Handels konfrontiert sind. Deshalb konzentrieren wir uns auf die Entwicklung von Tools, die darauf ausgelegt sind, genaue und zuverlässige Echtzeitinformationen bereitzustellen.
Es ist an der Zeit, hochwertige und einzigartige Produkte auf den Markt zu bringen, die als einzige alle Funktionen eines integrierten, präzisen Signalinformationssystems in einem Indikator zu einem sehr wettbewerbsfähigen und sehr erschwinglichen Preis bieten. Die Hoffnung besteht darin, das einzig wertvolle Produkt in diesem Derivatgeschäft zu sein.
Alle unsere Produkte sind das Ergebnis kontinuierlicher Forschung, die durchgeführt wird, um den Bedürfnissen globaler Finanzmarktanalysten gerecht zu werden. Diese hochmodernen und komplexen Algorithmen, unterstützt von MetaAi, prägen unsere führenden Produkte mit genauen Vorhersagen.
Bei der Entwicklung unserer Produkte lässt sich unser Entwicklungsteam von ausführlichen Beratungen und fortschrittlichen Techniken weltbekannter Finanzexperten inspirieren. Wenn Sie noch nicht darüber nachgedacht haben, wäre es von Vorteil, unserem Team beizutreten, das diese Programme und Fachberater über alle Erwartungen hinaus gekonnt entwickelt hat.
Dadurch erwecken wir die gesamte Vision und Mission globaler Finanzexperten durch visuell präsentierte Produkte auf einem einzigen Bildschirm zum Leben. Diese Produkte bieten folgende Funktionen:
A. Bestimmen des weitesten Punktes der Preisvolatilitätsbewegung für ein Paar/Symbol.
B. Bereitstellung analytischer Perfektion durch gleichzeitige Unterstützung von 8 Paaren und 8 Zeitrahmen.
C. Integration von 8 Paaren und 8 Zeitrahmen in weltweit beliebte Indikatoren in einem einzigen Diagramm.
D. Automatische und einzigartige Visualisierung der gängigen Theorien von Pivot, Resistance und Support.
e. Die Funktion "_Shadows_" bietet eine visuelle Darstellung der Volatilität von 8 Paaren über jeden Zeitrahmen hinweg und ermöglicht eine Marktanalyse in Echtzeit.
F. Die Funktion "_T.Frames_" ändert automatisch die Zeitrahmen des Diagramms und wendet alle 8 Schläge ihren einzigartigen Analysealgorithmus an.
G. Die Funktion "_Pairs_" wechselt automatisch zwischen 8 vorgewählten Paaren gemäß den Grundeinstellungen.
H. Regelmäßige Vorhersageberichte in Form von Bildern oder Daten sind außerdem mit der MetaTrader- und Telegram-ID jedes Kunden verknüpft.
►
https://mql5.com/en/market/product/94738
Zusammenfassend lässt sich sagen, dass wir in einem einzigen Monitorbildschirm Dutzende ausgefeilter Analysefunktionen integriert haben, die sowohl Experten als auch Anfängern gerecht werden. Dieser Ansatz ist effektiver, da er es den Augen und dem Geist ermöglicht, sich auf ein einziges Diagramm zu konzentrieren und in weniger als 5 Minuten aktuelle Informationen von 8 globalen Paaren über verschiedene Zeitrahmen hinweg aufzunehmen. Dadurch werden Analyseergebnisse und Handelsentscheidungen klüger und verantwortungsvoller.
In naher Zukunft werden wir spezialisierte Expert Advisor-Produkte einführen und auf die MT5-Plattform erweitern, entsprechend der geplanten Vision und Mission von FOREXinstan.com."
--------
Telegram:
https://t.me/FOREXnow
Whatsapp:
https://wa.me/message/ASXWEMJLCYHXI1
--------
♙♖♘♗♔♕♝♞♜♟ ➾ Forex Tips Videos:
[EN] ➾
https://kayainstan.com/English
[ID] ➾
https://kayainstan.com/Indonesian
Thanks for watching and an extra "𝐓𝐇𝐀𝐍𝐊 𝐘𝐎𝐔" to those who 𝐜𝐨𝐦𝐦𝐞𝐧𝐭, 𝐥𝐢𝐤𝐞 𝐚𝐧𝐝 𝐒𝐔𝐁𝐒𝐂𝐑𝐈𝐁𝐄!