Übersicht

Bewertungen

Diskussion (1)
Follow Signal S
The principle of this indicator is very simple: detecting the main direction and trend with Stochastic Oscillator, then confirming the following movement with Moving Average and finally predicting BUY and SELL signal with arrows, alerts and notifications. The parameters are fixed and automatically calculated on each timeframe.
Example:
If you install indicator on EURUSD, M5 timeframe: the indicator will detect the main direction and trend with Stochastic Oscillator on this timeframe (for example, the Stochastic Oscillator indicates "Moving Up Trend")
If indicator detects the "Moving Up Trend", it will monitor for following up movement with 2 lines of Moving Average (fast period is above slow period).
Finally the indicator will show an "up arrow" in the chart window and send alert message with notification such as "BUY EURUSD".
If the indicator detects opposite conditions of above, it will show the opposite result.
Indicator Installation
Attach this indicator to the chart window of currency pairs.
The recommended currency pairs are EURUSD, GBPUSD, USDJPY, EURJPY, GBPJPY, USDCHF, GBPCHF.
The recommended timeframes are M5, M15, M30 and H1.
Käufer dieses Produkts erwarben auch
Weitere Produkte dieses Autors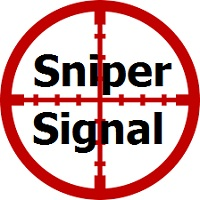 Sniper Signal Fx
Damrongwit Kongtong
The principle of this indicator is very simple: detecting the trend with Moving Average, then monitoring the return point of graph by using the crossing of Stochastic Oscillator and finally predicting BUY and SELL signal with arrows, alerts and notifications. The parameters are fixed and automatically calculated on each time frame. Example: If you install indicator on EURUSD, timeframe M5: the indicator will detect the main trend with the Moving Average on this timeframe (for example the Moving
250 USD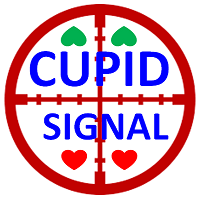 Cupid Signal Fx
Damrongwit Kongtong
The principle of this indicator is very simple: detecting the return point with Stochastic Oscillator, then monitoring the trend by using the Moving Average and finally predicting BUY and SELL signal with arrows, alerts and notifications. The parameters are fixed and automatically calculated on each timeframe. Example: If you install indicator on EURUSD, the indicator will detect the return point when the Stochastic Oscillator show "cross up" of the main line/signal line at the below position of
95 USD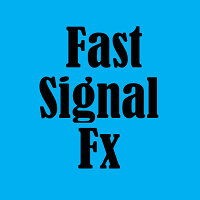 Fast Signal Fx
Damrongwit Kongtong
Fast Signal Fx This indicator is working very simple. The indicator will detect the swing pattern and find the return point. The main structure was combined with Stochastic Oscillator level for return point and moving average calculation for confirm the direction. The important strategy is making fast signal for scalper trading technique with high frequency trade. Indicator Installation Attach this indicator to the chart window of currency pairs. The recommended currencies are EURUSD, GBPUSD, U
39 USD