Übersicht

Bewertungen (2)

Diskussion (11)
Prosper
Prosper is a scalping, fully automatic Expert Advisor. It trades critical support and resistance price points, with the trend. Volatility filters help to time the trade entries. Trades are based on the H4 time frame, while trend and volatility filters are based on H1, and M1 time frames. It averages about 1-2 trades a day per currency traded. To protect against large drawdowns, the EA will stop trading during periods of unfavorable market conditions, when the weekly Average True Range is below the set value. These periods can last for a week, or several months, but are rare.
By default, Prosper expert advisor trades on EURUSD. The time frame of the chart is irrelevant, as it is coded in the EA. It will need an ECN account with average spread of 5 points or less, and with a low stop level and freeze level. A VPS or MetaTraders hosting is also a plus.
The money management system allows you to trade low risk with a very low drawdown, or higher risk for a greater return. Each trade is protected by a stop loss which keeps losing trades small.
There is no martingale, grid, or hedging involved, (although there is a semi-martingale option available, but use with caution). You can start with as little as $20 deposit with 1:500 leverage.
Backtest Results
On a risk setting of 4.0, having an initial deposit of $300, earned a net profit of $59,120 on EURUSD from January 2013 to December, 2015. Draw-down was only 10.9%. A lower risk setting will reduce the drawdown even more, while still achieving a decent profit..
All testing was done using real tick data and 99.9% modeling and a 0.4 spread. Prosper has been coded to perform back-testing as quickly as possible (LabelOn function will turn off automatically during optimizing and non-visual back-testing).
You can receive similar data by downloading the demo version and testing it, but you must use real tick data with 99.9% modeling, or the results are meaningless.
Forward Test Results
Real live account monitoring link will be posted in the comments section, as soon as there is enough trading history.
Settings
All defaults are for EURUSD. Prosper will place the same trades on any time frame.
MagicNumber: Magic Number so it will play nice with other EA's
MaxSpread: Maximum spread allowed for a trade to open (0.5 or less recommended - default 0.3)
LabelOn: Turn on/off display screen info (default True)
TradeComment: Name to be displayed in trade comments (recommend changing to something less descriptive)
MMLotSizePercent: Risk setting - (Default 4.0)
Stop: Stop Loss - Maximum loss position will incur in points (Default 3.0)
TakeProfit: When position will take profit if stop or trail is not hit (Default 50)
UseTrailStop: Turn on/off trailing stop loss (default True)
TrailingStart: Trailing will jump this many points when trail stop is activated (Default 2.0)
TrailingStop: Trail stop will activate at this many points in profit (Default 3)
TrailingStep: Steps to trail after trailing start jump (Default 1)
PeriodStart: Last H4 bar used to calculate highs and lows (Default 1)
Slippage: Maximum slippage allowed, does not work and will be ignored on ECN accounts (default 3)
PeriodStep: How many H4 bars back to use in calculating highs and lows - (Default 9)
HighLowOffset: How many points above or below actual highs and lows to set trade trigger, usually set around the average spread in points (Default 4)
MinimumATR: Minimum Weekly Average True Range to trade - any negative number, or less then 14 W1 bars in history, will disable this feature (default 0.0157)
RecoveryMode: Enable if you wish to activate a semi-martingale system - Experimental USE WITH CAUTION-NEED HIGH LEVERAGE (default false)
RecoveryFactor: Lot size multiplier if RecoveryMode is enabled (default 1.3)
RecoveryMax: Maximum level to increase lot size if RecoveryMode is enabled (default 6)
Käufer dieses Produkts erwarben auch
Weitere Produkte dieses Autors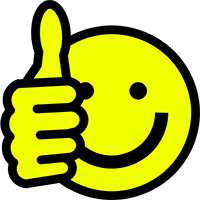 PosiPips
Kevin Simpson
PosiPips is a scalping, fully automatic Expert Advisor. It uses critical breakthrough price points based on Daily and H4 timeframes. It averages about 2-3 trades a day per currency traded. PosiPips Expert Advisor trades on the M1 chart and is optimized for EURUSD on an ECN account with average spread of 5 points. Other low spread symbols can be traded as well with optimizing, or using settings posted on the live account monitoring link. It should only be used on an ECN account with a max average
10 USD