Übersicht

Bewertungen

Diskussion (1)

Neue Funktionen
Fox Candlestick Scanner
The indicator provides market analysis through the detection and analysis of Japanese candlestick patterns.
Candlestick based market analysis is one of the most popular technical analysis methods. Combinations of candlesticks are used for two purposes. Firstly, they help identify the current trend and determine the suitable entry points for long and short positions. Secondly, they help to identify possible pivot points of the main trend.
The main principle of candlestick pattern analysis is finding standard patterns (reversal or trend continuation), by interpreting which you can predict further price action.
This is a new indicator - Fox Candlestick Scanner.
What is Fox Candlestick Scanner:
An automatic indicator, which recognizes and analyzes 12 various candlestick combinations: Hammer, Hanging Man, Inverted Hammer, Shooting Star, Bearish Engulfing, Bullish Engulfing, Bullish Harami, Bearish Harami, Piercing Line, Dark Clouds, Morning Star and Evening Star.
A text label on a chart notifying of a detected pattern.
Graphical display of significance of the found pattern (arrow up or down, suggesting further price movement).
Color marking of recognized patterns (green for bullish patterns, red for bearish patterns).
Intelligent lighting of multi-candlestick combinations.
The indicator works on any timeframe of any currency.
After you remove the indicator from the chart, all its elements will be deleted, thus you get a clear chart.
Pattern Selection Parameters
Hammer=true;
Handing_Man=true;
Inverted_Hammer=true;
Shooting_Star=true;
Engulfing_Bears=true;
Engulfing_Bulls=true;
Harami_Bulls=true;
Harami_Bears=true;
Piercing_Line=true;
Dark_Cloud_Cover=true;
Morning_Star=true;
Evening_Star=true.
More candlestick patterns тв analytical algorithms to be added into the indicator. An Expert Advisor will be released soon.
Käufer dieses Produkts erwarben auch
Weitere Produkte dieses Autors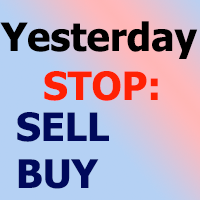 Yesterday extremally orders
Semen Krysin
Upon its launch, Yesterday extremally orders script automatically places two pending orders (Sell Stop and Buy Stop) on a once-only basis. The orders are placed at a certain distance (in points) from the extremums of the previous trading day at the current symbol (maximum and minimum prices accordingly), while Stop Loss and Take Profit are defined in the script parameters. The script's relevance is indicated by the statement: "If the price breaks the previous day's High or Low by more than 10 po
10 USD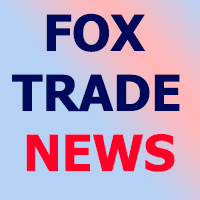 Fox Trade News
Semen Krysin
The Fox Trade News Expert Advisor is designed for automatic placing of orders (2 order) Sell Stop and Buy Stop before important news releases in accordance with a preset schedule. The EA maintains the placed orders throughout their lifetime, which is defined parametrically (Expiration — lifetime in seconds). The "lifetime" specifies the time during which both orders (Sell Stop and Buy Stop) will be placed, opened and closed forcedly or by Stop Loss/Take Profit. Use of this EA eliminates the nece
30 USD
Improvements:
1)Added Doji Morning Star (Bullish) and Doji Evening Star (Bearish)
2)Increased speed of bar processing
3)Improved structures for storing already formed patterns
4)Server time and current spread in points are displayed in the upper right corner of the chart
5)You can set parameters for searching a certain type of patterns when launching the indicator